Chiropractic Care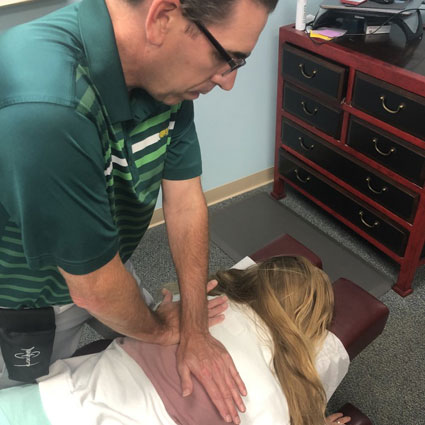 Get Results-Naturally
Chiropractic care is the treatment of human disease and pathology without the use of drugs or surgery. Dr. O'Donahue will find areas of your body that aren't functioning properly, and through chiropractic manipulative therapy and other types of physiotherapy, help you get better.
Customized Care from Greenville Chiropractor Dr. James O'Donahue
Expert chiropractic care is individualized for patients' needs. Dr. O'Donahue will assess your particular concerns and goals, and, with that information guiding him, he'll develop a treatment plan. Fortunately for his patients, Dr. O'Donahue has advanced training in multiple techniques. Methods may include:
Experience Relief
Chiropractic care offers relief from-and provides a solution for-many common conditions. If you're experiencing any of the following, O'Donahue Chiropractic can help:
Chiropractic care can also help with less common concerns. Call Dr. O'Donahue to schedule a consultation.

Chiropractor Greenville, Winterville NC | O'Donahue Chiropractic