Pitt County Premier Chiropractic Office
Feel Your Best with a Chiropractor Greenville NC
At O'Donahue Chiropractic You'll Get Your Life Back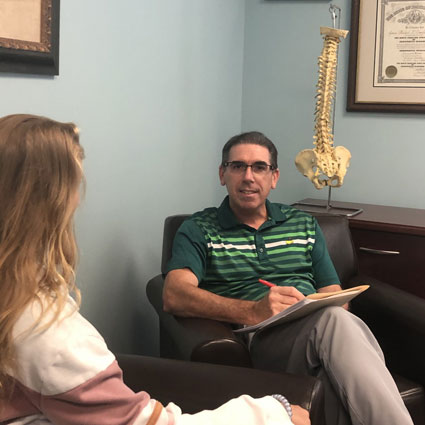 Greenville chiropractor Dr. James O'Donahue also serves patients in the Winterville area. Relief is on the way as Dr. O'Donahue helps restore wellness to your body, mind and spirit.
Get ready for a happier, healthier life!
O'Donahue Chiropractic offers compassionate, expert care that produces results. Let's put this episode behind you once and for all.
Personalized Treatment Plans
I'll get you back to living the life you want. I'll show you ways to stay well and live life to the fullest.Dr. James O'Donahue
Dr. O'Donahue provides personalized, cost-effective care based on your health goals. He uses accurate assessment tools to understand your unique situation. Precise treatment techniques ensure the best outcome possible. You'll feel heard and cared for.
Get Your Life Back
Dr. O'Donahue can help. After listening and completing a thorough exam, he'll outline a personalized care plan. Enjoy the results that have helped thousands of Greenville and Winterville-area patients.
Imagine being able to keep up with your children. Play with your grandkids. Enjoy your favorite outdoor hobbies. Travel. Imagine being free from medications or the threat of surgery. Imagine feeling strong, vital and energetic. Then the chiropractor for you is Dr. O'Donahue.
At O'Donahue Chiropractic, you'll get your life back.